There are golden moments throughout the adoption journey that can really stand out – moments when you become a family.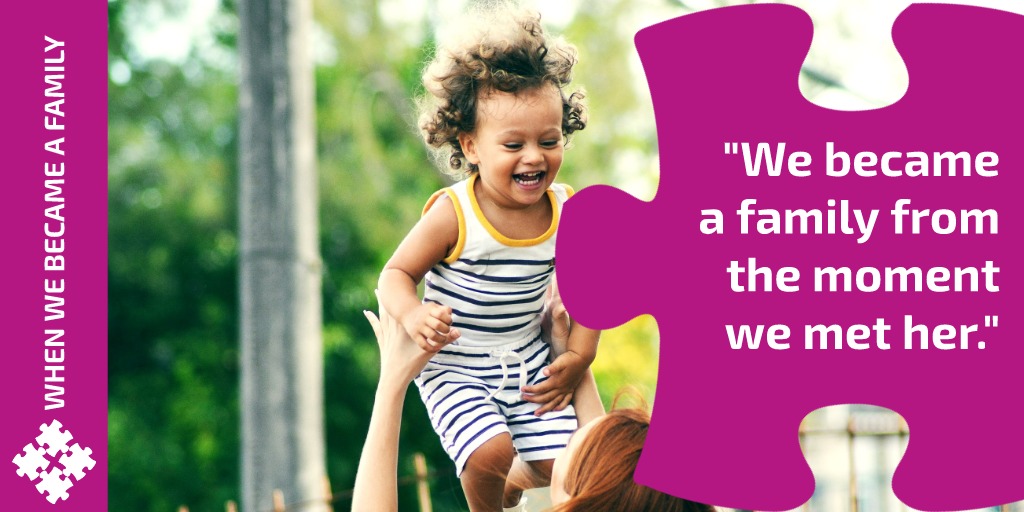 During National Adoption Week, we spoke to some adopters about what they remember from the first few months of adoption and how they felt becoming parents.
"We became a family from the moment we met her. Everything felt right, our other children bonded with her straight away and when we took her home, the car journey back was one of the most emotional days of our lives."

"Soon after adopting, going on the Santa Special train ride in the snow, seeing the awe in both my daughter's eyes and when asked by Santa who we were, replying Mummy and Daddy."

"When we became a family, we felt like we had gone from life in black and white to life in colour"
As most parents would agree, the first few months can also be daunting and challenging, but ultimately rewarding. To help you through the process, we provide adoption support prior to your child being placed with you and right through until adulthood. The adoption process can bring up a mixture of emotions, as these families found.
"In the first few months of adopting it was lovely knowing he was ours but also scary and emotional"

"It felt wonderful and exciting, a bit like Christmas every day. But it also felt weird and strange and stressful, remembering your child wasn't legally your child until she could be formally adopted."

"Becoming a family took patience, time and commitment and happened gradually."
If adoption is something you have considered, but want to learn more, please contact us for an informal discussion. We'll support you every step of the way and help to create your golden moments of becoming a family.
You can get in touch by phone 0300 30 32 505 or email adoptionenquiries@carmarthenshire.gov.uk