Could your child tell us about their journey to who they are today?
Enter your child's creative work into the Adoption Mid & West Wales competition to receive a £20 Waterstones voucher as well as the chance to win one either an arts and crafts hamper, digital camera or a day's entry to a local attraction.
Each of us are shaped by the people, events and places in our lives, a bit like a jigsaw puzzle. Tell us about your journey to who you are today, what questions you asked and what you wanted to know to understand who you are.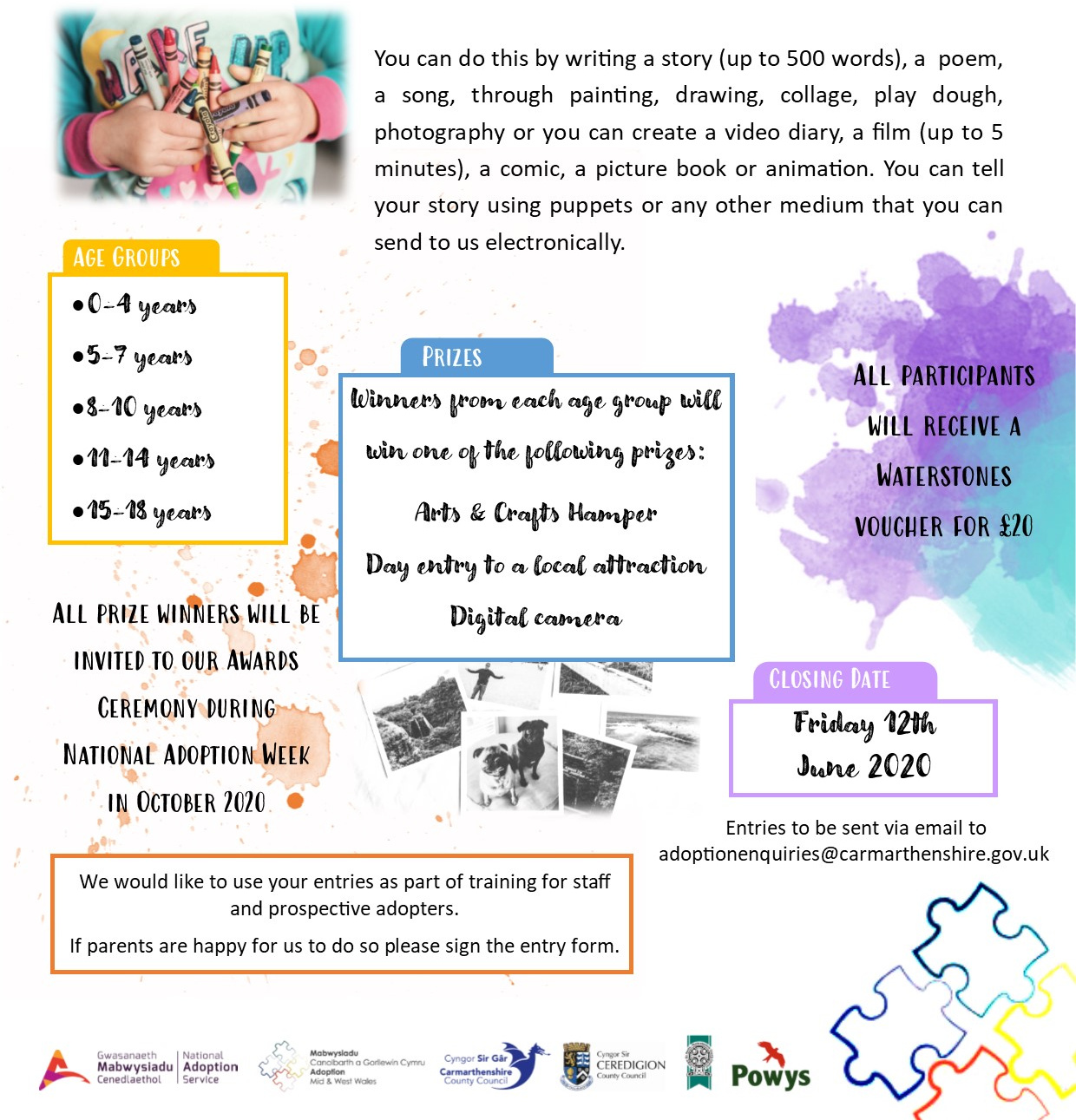 Guidelines & Rules
• One entry per child/ young person.
• Entries must be submitted by 5pm on Friday the 12th of June 2020. Closing date has been extended to 23rd of June 2020. Please send you entries in any of the following formats via email: pdf, jpeg, pub, doc, mp3, m4a, mp4, wmv or avi.
• All submissions must be completed by the child or the young person.
• All participants will receive a Waterstones voucher to the value of £20. Postal address must be provided.
• Winners will be chosen by a panel of judges and announced on the 10th of July 2020.
• Winners will receive their prize shortly after the 10th of July and their certificate at the awards ceremony.

Your Life – Your Journey Entry Form 2020